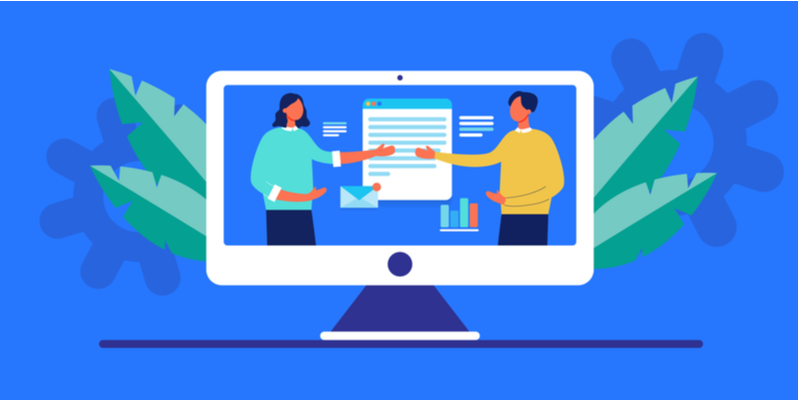 Holding The Meetings Online
There are several benefits you can get when you achieve to present a meeting online. There's no need to experience the hustle of traffic or stopping by the office just to attend a meeting. You can save a lot of time and reduce any imposing problem that may arise.
But then again, there are still disadvantages along the way. Some people might consider online meetings as less personal, while a large proportion of all salespeople see a higher closing percentage of physical meetings compared to online meetings.
The result of holding the meetings online may vary per person, yet no one can deny the fact that it's more convenient and does help in closing sales.
What Software Should I Use To Hold The Meeting Online?
TechRadar has compiled a list of great software that can be used for any appointment setting, both free and affordable.
Top 6 Software For Online Meetings
Read more here.
Learning to use new software is not that easy, especially if you're not as techy as other people. But if used carefully, it can bring you benefits that you haven't realized before!
Tips On How To Hold Better Online Meetings
Make a clear strategy on how will you handle the meetings you hold online.
Do you want to sell directly at your first online meeting, and immediately ask your prospect to book a physical meeting? Think of a better way how you can do so, or ask an expert's advice on this.
Learning more about your potential customer does make a difference. This is why conducting proper consumer research is vital for your business.
What would you do for each outcome?
Think about how you can handle each outcome. What will you do if the customer thinks or acts differently than you expect them to be? The key is to always be prepared.
What if the customer says no? Are there any problems or issues on your part? Make sure to identify the potential reason and prevent it from happening ever again.
If the customer says yes, why not take the opportunity to request a physical meeting, and ask for a recommendation from an individual or company that might also be interested in the services that you offer?
A tip that many people tend to overlook is to bring a piece of paper and pen to each meeting. Then, write down all the objections that come. Go through all the objections, and check which ones are the most common and which ones are not.
This way, you would definitely know how to handle such objections and come up with a better call script.