Connect with the best phone answering companies in the UK.
Our partners can ensure that you'll always have someone to answer calls for you.
Whether you are a small local shop or a large business with thousands of incoming calls, we can connect you with companies offering top-notch phone answering services.
Telephone Answering Service
Out of Hours Call Handling
Order Processing
Professional Virtual Receptionist
Inbound Customer Service
Overflow Call Handling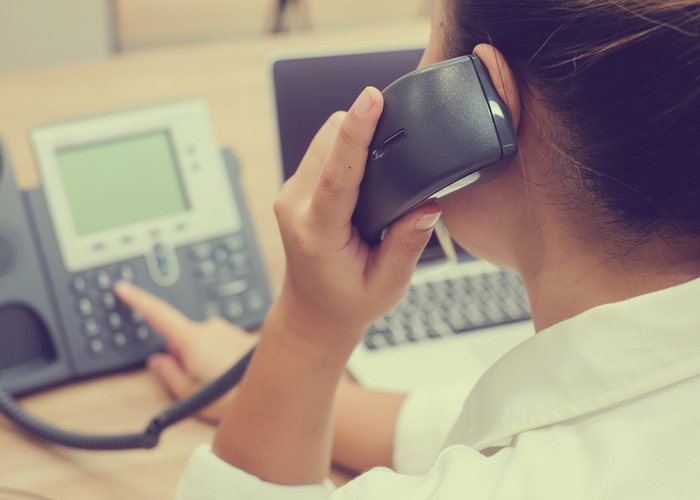 Your company has been waiting for feedback from a 'huge' partnership deal for months. But a single unanswered call may lead to negative consequences.
Why? Simply because you missed a call.
Our team at Appointment Setting UK will connect you to the most trusted agencies across the United Kingdom to handle external calls for you.
Learning more from your company, how you build communication with your clients, and speaking on your behalf is something that we should rely on with our partnered Phone Answering Service companies.
What is Telephone Answering?
Most businesses had a hard time picking up calls and answering the phone each time it rings. But outsourcing to a telephone answering service provider will take care of all the incoming calls you will receive day-to-day so you won't miss any important calls ever again.
As a company, you can inform them about the company's details, the goal of each call, and the prior script.  The receptionist can either email or SMS the conversation and the message to you.
If possible, you can even ask to patch live calls of the phone conversation or get a 24/7 phone answering service.
Why Choose Our Call Answering Partners?
Having no specific time to answer calls at random times of the day could impose a huge problem. But that's not the case for you anymore.
Appointment Setting UK exists to help you connect with the best phone answering service companies within the United Kingdom, whether you're at the top of your industry or a start-up company that's still trying to stand on its own.
Our goal is to help you reach your full marketing potential and convert leads into sales as agents and receptionists are available any time you want them to be, especially those active hours that your internal metrics and call flows say so.
Calls are opportunities, and we don't want you to miss any of them.
Answer Every Call With The  Best Phone Answering Service Providers In The UK!
Call us today at (020) 8059-9450.
Why Need An Phone Answering Service For Your Company?
It's simple, really. Just think about how much a missed call means to your business.
We do understand that your schedule could get jammed and mixed up at times. Even if your company wants to do everything in its power, whether that's internal or external responsibilities, asking for a little bit of help is fine.
This is why a phone answering service is highly important to handle your customers well as part of your company. Our partner phone service companies would assign a receptionist to answer your incoming calls professionally and promptly and be given attention to who to transfer, place on hold, or screened.
This service would, in fact, save you some time and money instead of getting someone in your company to do it for you without proper training.
Outsourcing your company's call answering service allows your staff to focus on what they specialized in, rather than being distracted by incoming telephone calls.
So what better way to begin by getting free quotes from top call centre businesses in the United Kingdom.
Our amazing team will connect you to the most reliable phone answering service companies with professional, well-trained, and well-equipped virtual receptionists that are ready to represent your company and get that deal signed in minutes!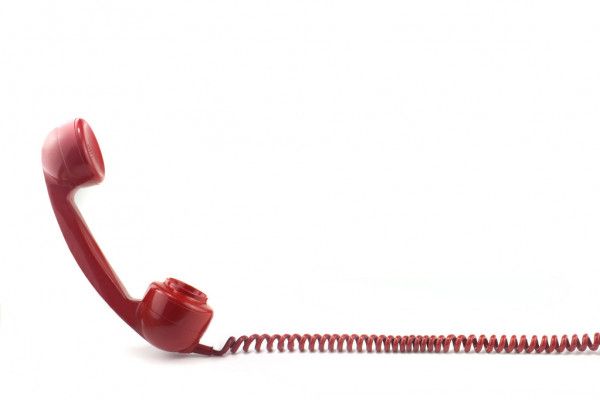 Phone Answering Activities We Can Do For You
We offer all kinds of business answering services depending on the type of service you want to acquire, including:
Customer Support
Have your customers' concerns and issues addressed by professional customer service agents.
24/7 Help Desk
We'll take care of your helpdesk services so your customers feel reassured and valued.
Appointment Scheduling
Make it easy for your clients to book a meeting with you and get appointment confirmations.
Order Entry and Processing
Keep your store open all day by outsourcing your order processing so you never miss a sale.
We understand the importance of each call that you'll be getting from your client, so let our partner companies help you with their reliable phone answering services.
You are also welcome to update product descriptions, bespoke scripts, and other briefings to the receptionist you would like to handle your calls.
Frequently Asked Questions About Telephone Answering
Got a question that needs an immediate response?
Any questions in mind are directly answered in this section. If you have any further questions you would like us to answer in detail, reach out to our team and let us help you!
How quickly can you answer the phone?
The goal is to answer every phone call as soon as possible. There would be an assigned receptionist to handle your calls, making reliable transactions possible.
In some cases, the receptionists may put some callers on hold due to large volumes of calls, but it's worth noting that telephone answering service has the highest answer rate in the industry.
What happens to my calls after working hours?
As per standards, an automated telephone system can answer on your behalf. But if you want prospects and customers to reach you after common working hours, the telephone answering service will help you with that.
We allow 24/7 service with our reliable receptionist and direct the information to you right after.
How much does your telephone answering service cost?
Call answering service rates vary from one location and company to another. It all depends on the service you want to apply, the volume of calls, and additional demand. Yet, a fully customized phone answering service will give you flexibility and a chance to upscale your business.
Most commonly,  the rate may differ from per minute, per call, or a flat rate. And if you want after working hours calls to divert, additional charges may apply.