Connect with the best telemarketing companies in the UK.
Our partners can ensure you'll never run out of high-quality leads.
Whether you are looking for a B2B telemarketing company or a B2C telemarketer, we can connect you to the right company to help you with all your marketing needs.
Lead Generation Campaigns
Expert Lead Qualification Process
Data Cleansing and Account Profiling
Drive Registrations To Events
Raise Brand Awareness
Inbound and Outbound Telesales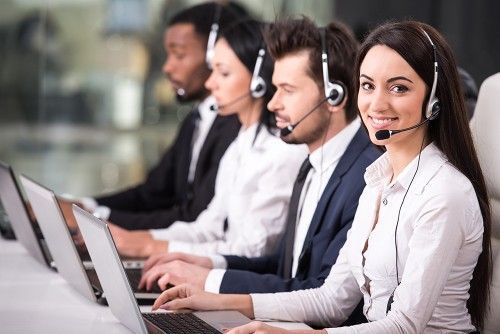 A good amount of high-quality leads can do wonders for any type of company. With our telemarketing service, we'll make sure your business never runs low on great leads which will allow your sales team to focus on their job, which is to convert prospects into paying customers.
If you need help getting in front of the right people, then you should use the telemarketing services offered by one of our partners.
Whether you're a large international company looking to outsource your telemarketing campaign, or a small local business having some difficulty finding the time or skill set to handle an outbound sales process that works, whatever it is you're struggling with, our partner telemarketing companies can help you achieve your goals.
What is Telemarketing?
Telemarketing has been practised since the '70s and has evolved into one of the most effective tools in reaching out to prospective leads. It's believed by most companies that a single phone call may lead to follow-up calls for future sales.
Through telemarketing, you can directly promote products, offer solutions, announce an event, release marketing campaigns, and produce other lead generation services.
However, Telemarketing has been dubbed as 'the most intrusive' sales practice. It was even referred to as a way of 'invading privacy' and making people feel 'coerced' in accepting the offer.
This is why the government imposed regulations against B2C and B2B Telemarketing campaigns.
Yet, studies show that 68% of B2B sales were found to involve some form of human contact such as telemarketing.
The key is to reach out to companies that offer ethical and highly effective marketing strategies.
So how can you find the best telemarketing companies in the United Kingdom?
Why Choose Our Telemarketing Partners?
Outsourcing your sales and marketing needs to them can be one of the best business decisions you've ever made. The good news is, our B2B telemarketing partners have proven effective since day one!
At Appointment Setting UK, we make the process of outsourcing to other B2C and B2B telemarketing and lead generation companies simple.
Whether you're looking to raise brand awareness, pre-qualify leads, or  close more sales, we can connect you to dozens of companies offering telemarketing services fast and easy. Some of them even offer complete call centre solutions, from doing market research to answering phone calls and telesales.
Using our tested B2B Telemarketing lead generation services, you can generate leads from your target audience, build quality sales pipelines, and hit sales targets.
Find Your Potential Client By Working With the Best Telemarketer Company In The UK!
Call us today at (020) 8059-9450.
Scalable Telemarketing Solution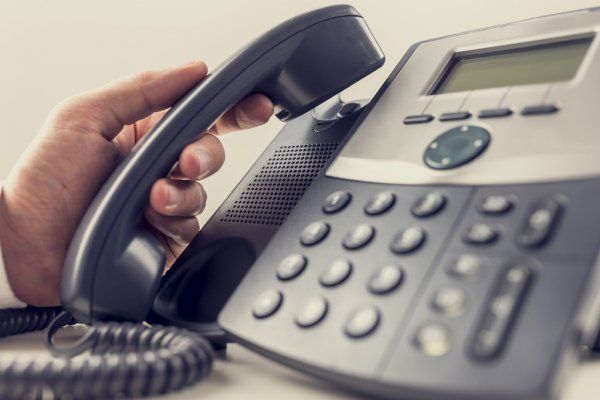 Traditional companies still resort to email marketing setup. Even though this is proven effective, email invites can still potentially compromise efficiency due to spamming reasons.
Contrastingly, telemarketing allows a personal approach, giving time for prospects to ask and address concerns right away. Our sales team has provided a way to connect and communicate with an A-list of companies offering B2C telemarketing and B2B telemarketing services.
Now, don't get confused. These two reach out to clients to communicate about their products or services, receive customer feedback, and establish a valuable opportunity.
As for B2C telemarketing, these product-driven services cater primarily to individual consumers. On the other hand, B2B telemarketing, which emphasizes building good working relationships, connects with other businesses or companies.
Regardless of your choice, our sales teams would study and analyze your preferences to start outsourcing to the right telemarketing company that can best help you.
Whether you're a new business that seeks a B2C telemarketing partner or a well-established company looking for an excellent B2B telemarketing services provider, our marketing team can connect you with the best telemarketing agency in the country.
These companies would then analyze your niche, examine your target audience, propose a possible solution, and offer incredible sales that meet your satisfaction level.
As a result, this can turn your target market into regular clients that can drive crazy sales.
Our inbound and outbound telemarketing partners are professional and experienced agents that:
Undergoes quality training to understand client interaction and product knowledge
Creates brand awareness and business opportunities
Determines customer's preferences and needs
Applies strong customer service skills
Offers fast, quality, and customized processes committed to multiple roles
Provides affordable yet highly effective business opportunities
Offers regular update and consultation on sales results
In the end, you're not only getting an excellent relationship with your clients, but you're also continually increasing your revenue by outsourcing to B2B telemarketing services.
It's a win-win situation, after all.
Telemarketing Activities We Can Do For You
There are several telemarketing campaigns offered by B2B and B2C telemarketing agencies to provide solutions to your various business needs, such as:
Lead Generation
Attracts and nurture leads throughout the entire buying process, and convert them as customers.
Qualifying Prospects
Telemarketing agents will identify whether or not someone is a good fit as a customer for your product/service.
Telesales
Reaching out directly to customers with the hope of making a sale or converting leads into sales.
Collections
Maintain the cash flow and working capital for a company's development through reliable collection services.
Customer Surveys
Outbound telemarketing for market research used for getting reviews and customer feedback.
Data Cleansing
Ensure that the company's customer information database is updated and accurate.
Brand or Product Awareness
Telemarketers initiate the calls to the prospects to create brand awareness and generate interest.
Events Marketing
Drive high quality, high volume attendees to seminars, exhibitions, conferences, and workshops.
Our B2B telemarketing partners have proven effective since day one. We'll ensure to connect you with the best telemarketing partners that comply with the local telecommunication laws and regulations.
Outsourcing Telemarketing Services
Similarly to what you've read earlier, outbound telemarketing services can be a little distressing for some people. For this reason, it's essential to consider the safety practices and laws in making calls.
The United Kingdom's telemarketing solutions are governed by the Telecommunications (Data Protection and Privacy) Regulations of 1999. Telemarketers should respect individuals who directly reached out to the organisations or contacts registered with the TPS who no longer want to receive any marketing calls.
But it's challenging to find a telemarketing company that would handle local laws and regulations with respect and significance. This especially applies to companies that engage with cold calling or outbound B2C and B2B telemarketing services where the success rate is low.
At Appointment Setting UK, we choose the most responsible inbound and outbound telemarketing agencies to take care of the telesales for you.
We made sure that the conversation script used by decision-makers is under the Telecommunications regulations. This way,  your business won't be flagged for violating any law or regulation.
Frequently Asked Questions About Telemarketing
Got a question that needs an immediate response? Any questions in mind are directly answered in this section. If you have any further questions you would like us to answer in detail, reach out to our team and let us help you!
What is B2B Telemarketing?
B2B Telemarketing is not different from the setup of typical outbound telemarketing services in other industries. This type of service conducts marketing calls via telephone, connecting from one company to another. It also covers a variety of functions in the hopes of generating high-quality leads and converting these leads into sales.
Can I do Telemarketing by myself?
Technically, you can do telemarketing alone since you know how your business works and what information you would like to promote and share with prospects via telephone calls.

However, reaching out to a B2B telemarketing service will enable you to rely on the most experienced telemarketers in the field that may also help you save time.

Are you willing to make fifty to a hundred calls a day? Would you be able to call prospects more than once? Can you remember and identify the prospects who called? These are just a few questions worth considering.
How much will Telemarketing services cost?
Just like other B2B Lead Generation services, Telemarketing charges in different ways. This includes the set-up fees, training hours, monthly management fees, and professional fees, which can all effectively affect your business marketing strategy.
What's the difference between Telemarketing and Telesales?
Telemarketing and telesales are different activities that both use the same function of making a call. However, telemarketing conducts several tasks and aims several objectives, including relationship building. On the other hand, telesales is a part of telemarketing service, in which the main objective is to sell a product or service.

If you want a broader explanation, you can refer to this article, Telemarketing vs. Telesales.