Closing deals and making a sale requires customers. Without them, who is going to purchase what you offer?
To find prospects, a company must undergo an organized and tedious process of prospecting.  But I think we can all agree that it's not as exciting as attending industry webinars or as thrilling as closing.
Prospects tend to postpone or cancel the next follow-up call. This is why most sales reps consider prospecting as the most challenging part of the sales process.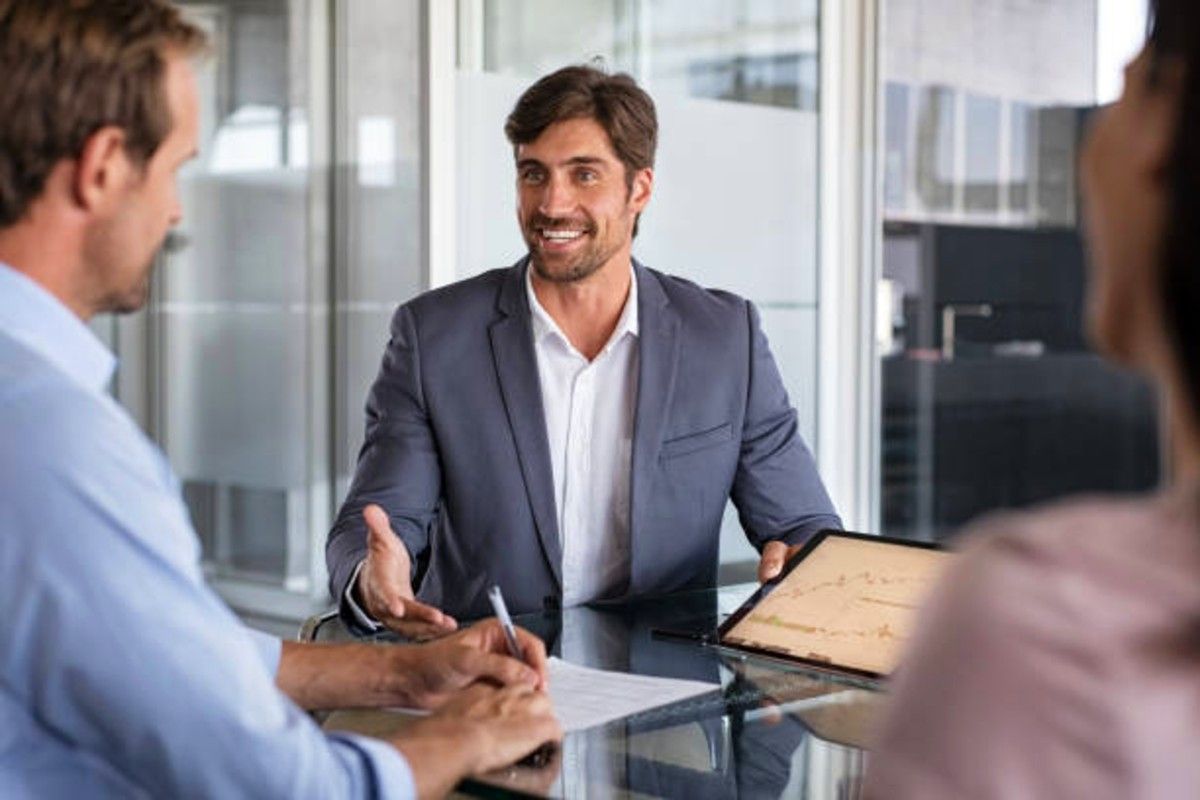 Yet, when a quality sales pipeline is nurtured, they can kick-start the entire sale of your business, creating room for more opportunity.
What is Sales Prospecting?
When an individual has shown interest in your product or service, they are considered as prospects. However, the marketing team might need to do more than just listing contact information and asking prospects to see if they're willing to make a purchase or not.
Sales prospecting is the initial step of the sales process. It involves identifying new leads or prospects and reaching out to them so you can turn them into paying customers.
The act of prospecting requires nurturing each prospect by regularly engaging and showing the value proposition of what you offer. To put it simply, prospecting requires building a good relationship with your customers.
We know that to be successful in business, you need to always look for new customers. That's how you keep your profits flowing and employees happy! But it can take up a lot of time– time that could otherwise go towards marketing or customer service if the company doesn't have enough staff to handle all aspects at once.
As you've already known, the main challenge in this sales process is finding the right person to interact with within a short period. How can the marketing or even sales team look for potential customers and offer a sales pitch?
Outbound vs Inbound Prospecting
The salespeople often had a hard time choosing the type of prospecting they are going to apply. Yet, the continuous changes in sales processes moved them to learn these two valuable skills - inbound and outbound prospecting.
Outbound Prospecting - This is the part where a business introduces their company, product, or service to leads who haven't shown interest yet. It takes cold calling or emailing outreach, unsolicited social media messages, and longer research to reach a prospect.

Inbound Prospecting - A process of reaching out to leads who already shown interest in your product, service, or business. Compared to outbound, the research process is shorter, it uses warm emails to explore relationships, and allows you to communicate to leads that are familiar with your brand.
8 Ways To Get Prospects Fast
There is no template for prospecting since it's a process that changes drastically from industry to industry. But there are some ways you can make the experience less difficult and more fruitful.
We've shared some of the best strategies that will help get you started on this journey of figuring out how to best reach prospects in your respective field or business area.
Create an Ideal Prospect Profile
Out of 7.9 billion people, how do you find the right prospect to focus on?
Take a look at your industry and create an ideal customer profile - this can tell you everything you need to find the next potential customer for your business.
It may include a standard demographic profile of an individual or a firmographic profile of companies. From here, you can get to know your prospects and the ideal place to find them.
You may think you know all of the best places to find your prospects, but there is always more out there. If your most profitable customers are corporations seeking manufacturers then head straight to B2B Marketing industry websites and other related sources that they commonly visit.
Find out their pain points and ways to help them alleviate their concerns. Always remember that your customers are the backbone of your business, which is why it's so important that you understand them.
Not only you can easily find new prospects by creating an ideal prospect profile, but you've also avoided wasting your valuable time on uninterested leads.
Work on your Call Lists
Have you ever felt like your cold calling and warm leading list is a little stale? It's not too late to do something about it. Spend some time sorting through them, make the calls that need making, then see how much of an impact they have on your sales as you continue following up with prospects who showed interest in products or services from your company.
Making phone calls to past customers is still the most effective prospecting strategy.
Even if they are not yet ready to make a purchase, you can still know more about the challenges they're facing, their needs and preferences, and most importantly, how they plan to solve them.
A key component of the sales process is understanding your customer. To get a better idea, it can be beneficial if you ask them about their challenges and needs so they feel understood on an individual level for future reference.
It can be difficult to pick up hints if customers don't want or know exactly what they need; however, when prospects are asked an open-ended question such as "What does this company help provide?" and "How would ____ improve your business?", more often than not they will respond with something valuable that will lead into other avenues of discussion.
If you can't get information from your prospects, follow up with them for a few days or weeks. Afterwards, keep an eye on the list and work with them consistently.
Reach Out through Personalized Emails
With today's digital climate, sales reps need to be skilled in a variety of communication methods. Cold calling and phone calls are still in demand but so too is email marketing.
Some people may favour sending lengthy emails over shorter ones, however, there has not been any research that proves the effectiveness of long-form versus short-form emails as of yet. A better marketing strategy to follow is to send out personalized messages.
It doesn't have to be word per word different among other lists in your contacts, just find something unique about them such as their interests or preferences then tailor the message accordingly - this will help make your communications stand out from others.
Templates are the key to efficiency for this task. Spend at least 15 minutes of your time to send and respond to emails, adjusting them for each prospect's needs while addressing their concerns - this is how you'll become better at prospecting.
Ask for Referrals
When people share the same interests, they are more likely. Ideally, it's best if you can ask your satisfied customers and profitable leads for referrals - someone who shares their passion or even problems.
Word-of-mouth is a powerful way of influencing decision making; a person can bring in one or more people with each referral, all because you've found like-minded individuals through their shared interest.
The best time to ask for a referral is when they're still feeling satisfied with their experience. They won't hesitate to refer you if they think that it could benefit another friend or business partner of theirs in the same way as it has benefited themselves.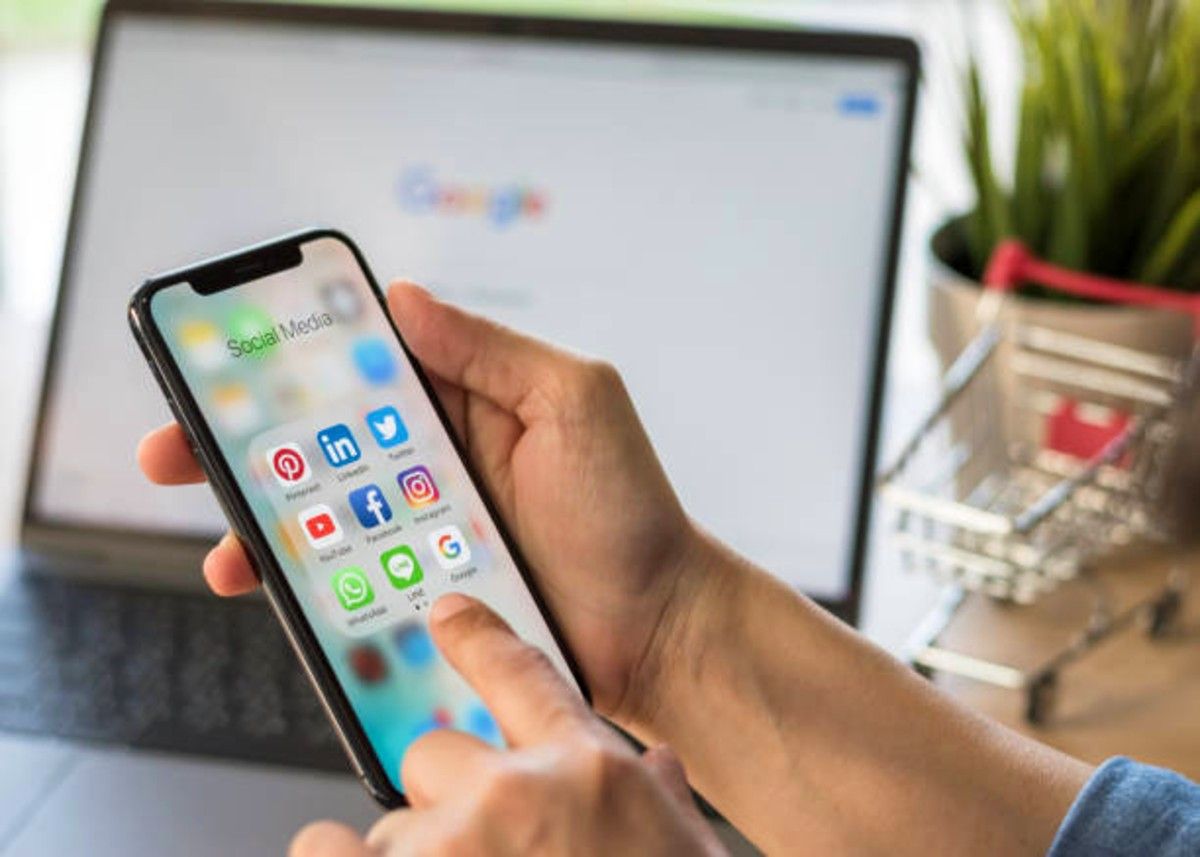 Build Social Media Presence
Social media is a digital platform that has been growing exponentially in the past decade and it's not showing any signs of slowing down. In 2021, there are about 4 billion social media users worldwide with most of them using this to connect globally with family or friends they may know.
The world of social media is clearly growing and more businesses are turning to this space as a potential marketing channel. But it isn't just online companies that have taken advantage; offline brick-and-mortar shops can use Facebook or Twitter pages for customer engagement.
In fact, more and more businesses are advertising online. A single Facebook ad allows the business to engage with a lead or a customer in different parts of the world. Even a simple tweet allows one to see potential interests and reach out to them by targeting keywords in tweets.
Social media is a great opportunity to look for the right prospects for your company. However, with so many people and different platforms, it can be difficult to find what you're looking for. Searching on social media websites for industry keywords as well as groups related to what you do can help you connect with better prospects.
Other than Facebook, Twitter, and Instagram, Hamna Amjad, community manager at Ridester, praised the effectiveness of joining LinkedIn groups to build good relationships among prospects. Now, if you think your potential customers are also on YouTube or commenting somewhere online such as Reddit for example - it's worth checking out and engaging with them there too!
Social media has become a crucial part of the prospecting process for many businesses. You might be surprised at how quickly people will reach out to you on your social channels if they see that you're offering something that interests them.
Stay up to date on industry news
There are various blogs, forums, and media outlets that report about economic development, corporate activities, and other business expansions around the world.
These mediums can give you key insight for hunting down potential prospects to approach or qualified leads to sell your products/services too. You could even subscribe to their newsletters so you'll always have an update on relevant stories once they come out.
After all, staying on top of current events and industry news is never a waste of time and can give you an edge when you're looking for leads.
Create New Opportunities
There are so many ways to turn a long, tedious process of prospecting into an exciting and creative way of outreach.
Besides creating social media accounts, joining LinkedIn groups, or signing up for newsletters you can also do all sorts of stuff to create brand awareness.
You could use content marketing by connecting with blogging websites and asking if they would allow you to post your own articles on their website as a guest writer. Doing so enables you to reach a great number of audiences.
Furthermore, based on a report shown by the Content Marketing Institute, 61% of B2B Marketers considered webinars as the most effective content marketing strategy.  If possible ask people in your network or anyone interested to join one of your organized webinars.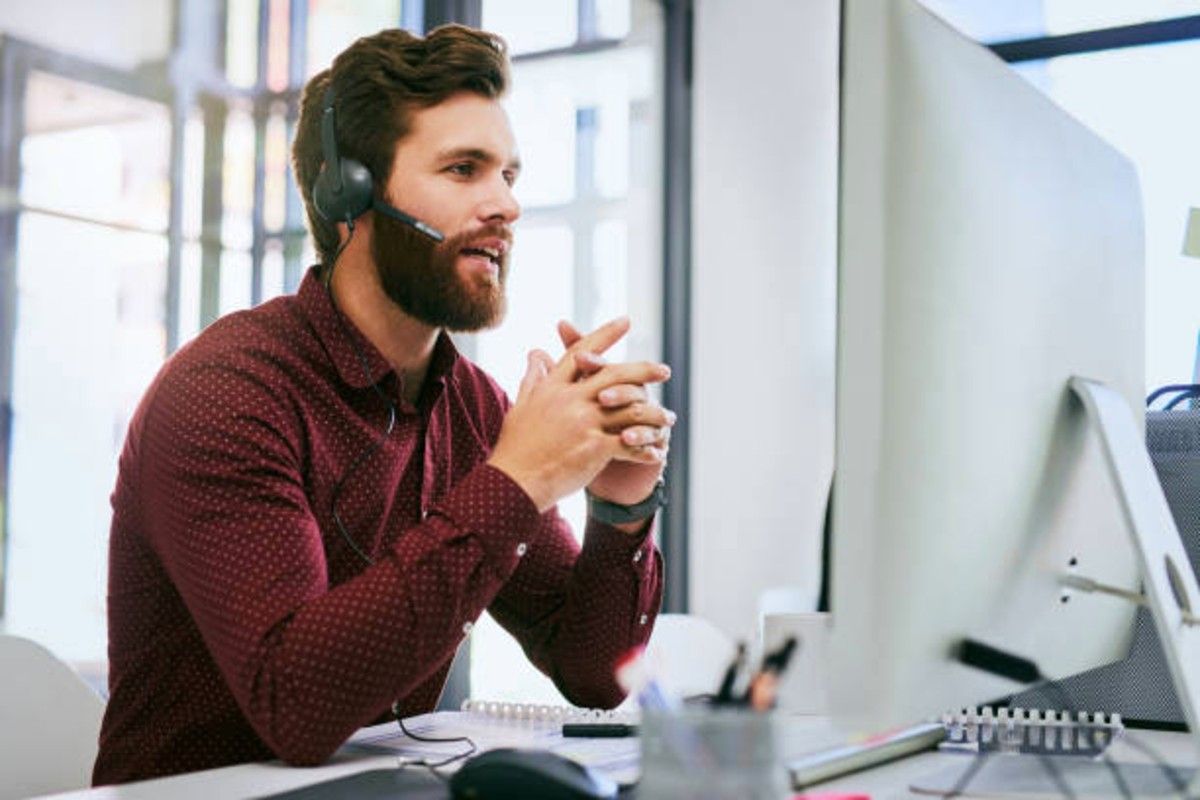 Follow-up
Prospecting is about building long-term relationships with potential buyers and customers. Even if they have a current contract or already made a purchase from your business, you should still keep in touch.
Set up a sales meeting and see how they are doing. Sometimes, a simple "hello" or "how are you" can go a long way. You can even send them invitations to an event or share relevant contents they can benefit from.
But what about leads who didn't become your customers? Don't worry, you'll reach them again - and this time with a few tricks up your sleeve. Remember that consistency is key to success in sales; after all: it takes tenacity to be successful. And the strongest bonds are earned over time by showing interest, concern, and commitment for your potential customers.
The Benefits Of Sales Prospecting
If you are looking for a way to grow your business, prospecting is the answer. Some sales can be difficult to close, but prospecting can help increase customer acquisition and retention rates as well as improve revenue streams.
Finding prospects is one of the most important aspects of building a successful business. Here are some of the great reasons why.
Increase Your Business Revenue
Prospecting is the initial stage of the sales process. Prospects, on the other hand, are your future money makers. The more qualified prospects you have, the more revenue you can get.
This is what helps companies grow over time. This growth offset the risks of increased operations and costs of goods. Additionally, when salespeople increase their performance and the company gets more revenue, everybody wins.
For a long time, it was generally accepted that businesses should focus on building and maintaining relationships with current customers. However, as more and more companies are realizing the potential of prospecting for new customers, there is an increased demand for qualified salespeople who can drive revenue by finding new prospects.
Gaining More Qualified Customers
Collecting leads and sorting out the most qualified ones are challenging. Just because you talked to someone, doesn't guarantee instant sales.
Prospecting allows you to ask questions and qualifying criteria that can classify profitable potential buyers and long-term customers for your company.
Building Better Customer Relationship
Given the number of industries out there, you may find yourself feeling overwhelmed by the sheer number of customers to reach out to.
But prospecting gives you insight into understanding your potential buyers. You can discover what challenges or concerns they face and what type of solution can you provide. From hereon, you'll be able to come up with better sales strategies to increase your chance of making a sale or closing deals.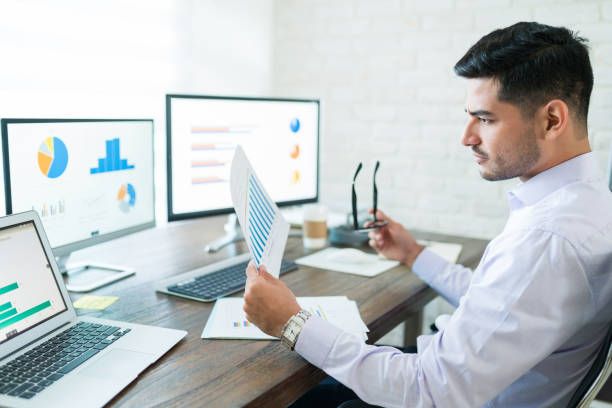 Data Collection and Information Gathering
Data gathering is a key element of prospecting. To maximize the numbers and quality of leads, you must be constantly collecting data.
Data can come from different sources such as from your customers, industry trade publications, or journals, and even competitor's websites.
Moreover, you can also do market research with prospecting. The data can help you contact specific prospects, and aids in developing long-term sales strategies.
Final Thoughts About Prospecting
Without a doubt, prospecting can be one of the most tedious aspects of running your own business. But you can not deny that prospecting is one of the most important things a business can do to grow its customer base.
For some businesses, this can be a time-consuming task that requires patience. But in the digital age, you can make potential use of social media and websites like Facebook or LinkedIn to make prospecting a whole lot easier.
If you need help generating leads or reaching out to prospects, we can connect you with the best telemarketing companies in the United Kingdom to help you out.