As competition grows in sales and marketing, every marketer and entrepreneur seeks for several business development strategies to apply.
But if you've been in the industry for a while, you'll know that one proven method for a company to succeed is by using B2B lead generation services. This means making people interested enough to take the next step and sign up as customers or clients.
However, it seems like a bunch of B2B appointment setting companies are emerging in the market. In this case, how can you select the best appointment setting partner among a sea of options to choose from?
In this post, we'll explore some essential points on how to choose the right appointment setting company that can help you reach your business goals.
What is B2B Appointment Setting?
An appointment setting is a process by which sales representatives contact potential customers on behalf of their organizations to set an appointment for future sales activities, such as face-to-face meetings or product demonstrations.
In B2B marketing, setting a B2B appointment usually involves contacting decision-makers who are part of "target accounts"—companies with whom the organization had some previous interaction (or "touchpoint"), but have not yet become customers.
Basically, the goal is to obtain these prospects' agreement for a meet-up and discuss how they might be able to work together more comprehensively or effectively in the future.
This is when a B2B Appointment setting service provider can help you generate leads and improve your customer base. It's also a great way for newbies in the field of marketing or advertising to get started because it doesn't require any knowledge on these topics beforehand.
Moreover, it also provides an easier alternative than researching new methods all by oneself with no experience whatsoever.
Choosing among the B2B appointment setting companies with years of experience under their belt is bound to provide some amazing results when used correctly and managed properly so that they don't go unnoticed. But what other tips should you keep in mind when choosing an appointment setting partner?
Tips for Choosing The Best B2B Appointment Setting Service
In B2B lead generation, it's essential to have a reputable appointment setting company in your corner.  It's not enough that they claim to be the "best", you should look into their track record and see what their past clients are saying about their B2B services.
The decision-makers of the company should be able to choose the one that can help generate continuous revenue and keep your sales pipeline filled with quality leads. Here are some helpful tips for choosing the best B2B appointment setting partner for you.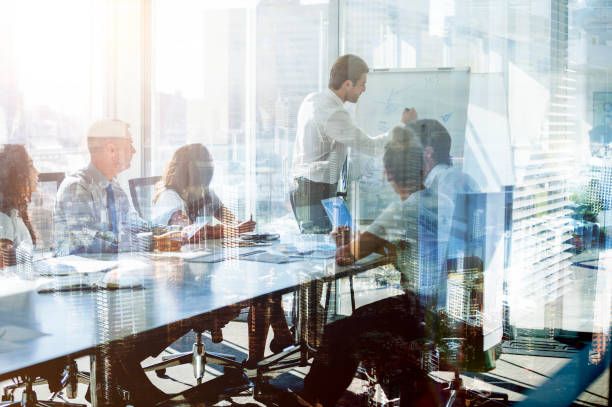 Assess your Current Lead Generation Needs
What's your primary reason behind outsourcing to a B2B appointment setting service?
Do you currently have issues with generating qualified leads and contacting prospects?
Are you still familiarizing yourself with the industry you're in and your target market?
Is your sales team struggling to keep up?
How long was the last time you made a sale or closed a deal?
These are just some of the questions you might want to ask before taking a leap and reaching out to appointment setting companies near you.
Once you build up the answers to the following questions, ask your inside sales team what your appointment setting partner should bring to the table and discuss the factors to keep in mind.
Learning About An Outsourced B2B Company
When it comes down to choosing the best lead generation or B2B appointment setting companies, how effective would they be in influencing and persuading your target audience?
I think we can all agree that 'experience' matters in the world of sales. You wouldn't dare to work with someone who doesn't know a thing about your industry. Much more, are you willing to spend and sacrifice your time and money for customer support who cannot back up their claims?
But for some vendors, partnering with other B2B appointment setting companies comes easy. They simply connect with other businesses that their close associate or colleague suggested.
They tend to overlook what these companies can offer in terms of team structure, skills proficiency, and years of experience beneficial for the development of their company.
In the end, they might not get the expected result. So when meeting with prospective partners, ask necessary questions to figure out if they knew something about your market, and how effective their approach would be. Moreover, you can ask for references or research the company to check how they perform and what other people have to say about their service.
Generate Quality of Leads
Gathering appointment setting leads is pretty easy considering that there are a bunch of people lined up across different platforms. However, generating qualified leads takes more than writing down random contact information among various people.
An ideal appointment setting company should present a powerful strategy and systematic functions in gathering, validating, and organizing data and customer support.
These may take an ample amount of time from you, which is why your appointment setting partners could reasonably help you perform extensive research while curating only the relevant data. This way, you and your sales team can ultimately focus on your tasks.
Direct Communications and Partnership
A business partnership doesn't end once you sign the contract and pay the initial fee for the service or product they are offering.
After outsourcing to an appointment setter, you should regularly discuss the primary goal of the company, the process it takes to make it happen, what needs improvement, and how you can pivot the sales strategy.
At the end of the day, clear communication and a professional relationship lead to the success of your business and theirs.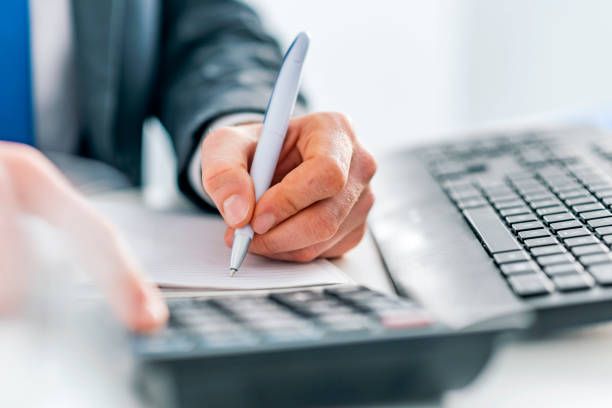 Pricing Structure
When it comes to the cost of B2B appointment setting services, you might not get any definite figures. It's quite difficult to determine how much your company should be paying for such a service.
For this reason, Outsourced B2B companies will consider different aspects before discussing the prices with you. Some of these aspects include the size and target market of your business or the industry you're in.
It's a good thing that you can negotiate payments based on your budget and what type of arrangement works best for you - based on subscription plans, or other convenient forms like pay per meeting set paid per booked and completed meeting hour charge, or hourly rate.
The best part? They could offer customized pricing depending on what kind of services you requested. This means no matter how expensive an APS might seem at first glance, it could end up being cheaper than expected in the long run.
Although most people would expect these types of services to be expensive, they can yield the best results that will save you money and time in the long run.
Willingness to Adapt
A partnership is based on mutual respect. Meaning, both sides should respect each other's work ethic.
At the same time, your acquisition partner should learn their limitations, especially when interfering with your workflow and sales process. Instead of asking you to do this or that, they should be able to adapt to your process, system, and preferences. To begin with, this should already be a given since you are their client.
Choosing The Right Appointment Setting Partner
Setting appointments is a critical part of your B2B sales and lead generation strategy. It can be done through phone calls, emails, or even social media marketing.
But when it comes to finding a great B2B appointment setting service partner, you want a marketing company that can meet your needs and provides the right B2B services for your business.
It's probably a good idea to outsource an appointment setting company that has been in the industry for years, right? But it doesn't mean they're your best option. You might want one who offers more options or services than just appointment setting.
Our experienced sales team can help you find the perfect match for your company's goals and budget across the United Kingdom. Not only that, but we also help you connect with other lead generation companies that offer B2B telemarketing, market research, and telephone answering services.
Contact Appointment Setting UK today and our team can show you how our partners can take your business from good to great.